About
Renner's Auto Sales has been serving the Cambridge community since 1950! It all began with Harry Renner and brother-in-law Howard Smith who, in 1950 opened a Texaco Service Station on King Street in Preston. Twenty three years later, Harry's son, John, took over the reins when he was only 23 years old in 1973, and three successful years after that John purchased the Witmer St. location. Renner Automotive operated with a very loyal customer base at the Witmer St location for 39 years! It was in November of 2015 when Dennis (Renner's lead technician since 1971) and John decided to retire from the service business.
Retirement for John however, was short lived and he eventually decided to keep Renner's Auto Sales going on a strictly car sales basis. "With such a loyal customer base and all the financial lenders in place, it would be a loss to not continue the Renner's name in Cambridge" says John. "To be a trusted Used Car Dealer in Cambridge for over 65 years is something we take pride in."
The new location at 2532 Dundas St. South is at the corner of Dundas St. and Morrison Rd.; just outside the Cambridge city limits, Renner's is able to keep between 25-35 cars on the lot. With many different finance lenders in place, Renner's can finance virtually any credit history. "We want to keep cars in stock for just about any budget" says John. "From inexpensive cars that are Certified and E-tested to cars and trucks right off of lease from the manufacturer, Renner's inventory is consistently priced between $2500 to $20,000. We are going to have more of a mix now, I've had many years' experience with imports and have always had a preference for domestic product, especially Fords".
Renner's Auto Sales is also a member of the Used Car Dealers Association (UCDA) of Ontario and also the Ontario Motor Vehicle industry Council (OMVIC). They have also received the Cambridge Heritage Business Award for providing over 50 years of service to the community.
Renner's provides vehicle history reports with every vehicle and extended warranty options on all cars from Lubrico Warranty. They have NO ADMIN fees! "Admin fees are a way for dealers to generate profit and not pay salespeople or managers a commission on profit" states John, "we don't need to tack on extra products or services at an inflated rate like many dealers out there". THE PRICE, THE HST and your license plates, that's what you pay. Straight forward business! "Some finance lenders may have admin fees but we strive to find the best rate we can for our customers to offset some of those costs."
So if you are in the market for a used car; whether it be a one or two year old car or an inexpensive car to get from point A to point B, check out Renner's Auto Sales. The ALL new location at 2532 Dundas St South., Cambridge, ON

John Renner – Owner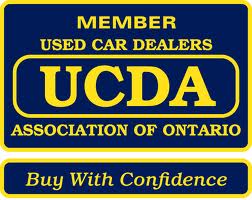 ★ ★ ★ ★ ★
Amazing Experience, Our son spend 7 months looking for his first car and finally found it at Renner's. The owner (John) took the extra time explaining the car buying procedure and making sure the car was safe and a reliable first time vehicle.
★ ★ ★ ★ ★
Our 17 year old son bought his first car from Renner's . John treated him with respect and like an adult . He was amazing to deal with and we are so happy with the service and of course his car . Thank you John for making this experience great for him
★ ★ ★ ★ ★
My son recently purchased a vehicle from Renners. We were astounded by the customer service provided by John. We would absolutely recommend anyone looking for a used vehicle to feel 100% confident in buying their vehicle from this business.
★ ★ ★ ★ ★
John is a great gent to deal with and gave my wife Nancy and myself a great deal on a replacement vehicle. Trust and integrity is what you will receive at Renner's Auto Sales. Buy with confidence because John stands behind all purchases and really cares about his customers
★ ★ ★ ★ ★
It was a true pleasure doing business with John. He looked after my concerns and made my car-buying experience a good one! His low-key, no-pressure approach made it painless and easy. I'm loving my vehicle so far. Thanks John!